Go to the galaxy with these gaming monitors for Cyberpunk 2077
Updated: February 2, 2023 3:44 p.m.
01
Best monitor for Cyberpunk 2077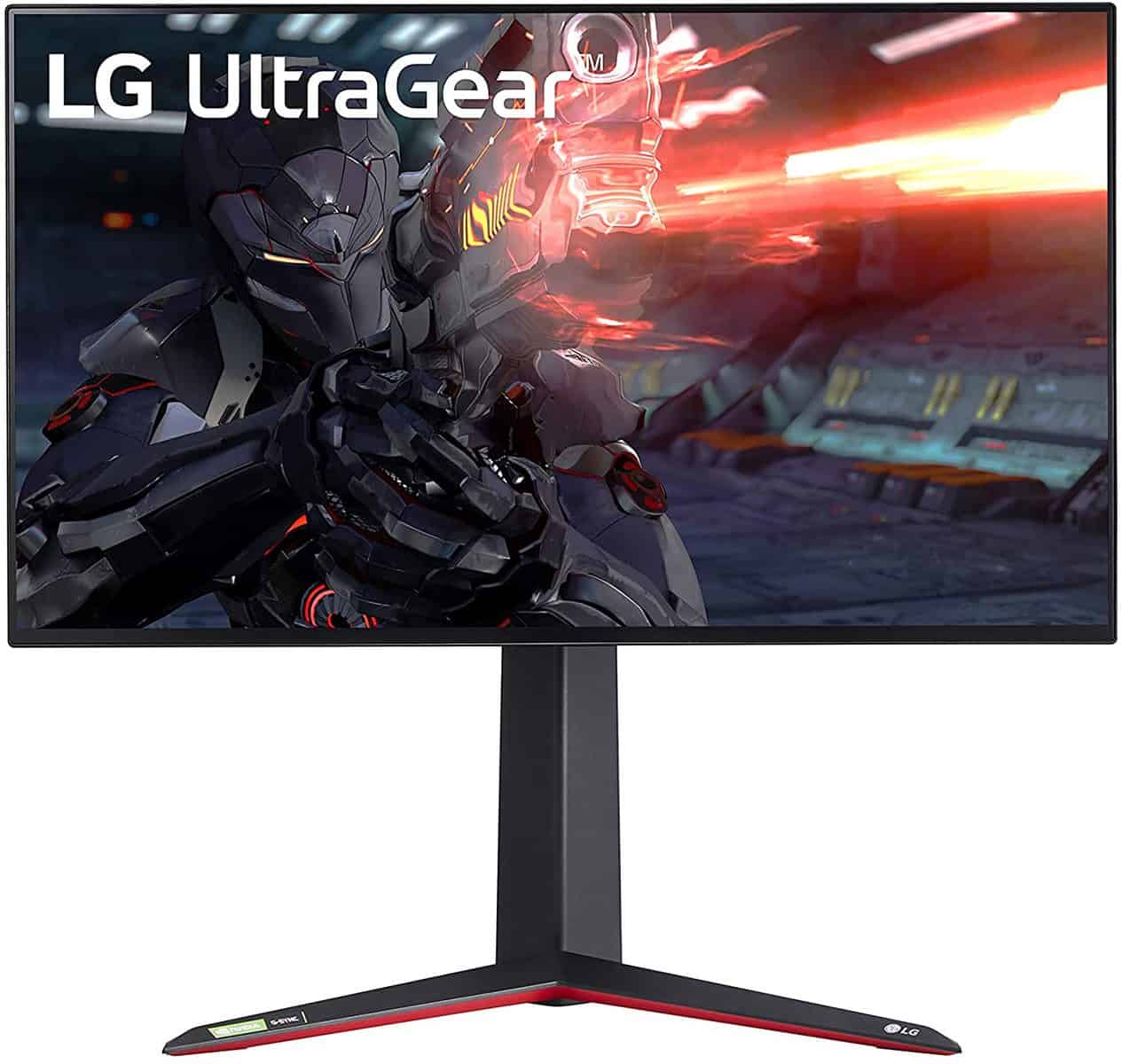 LG 27GN950-B 27 inch
02
Next best monitor for Cyberpunk 2077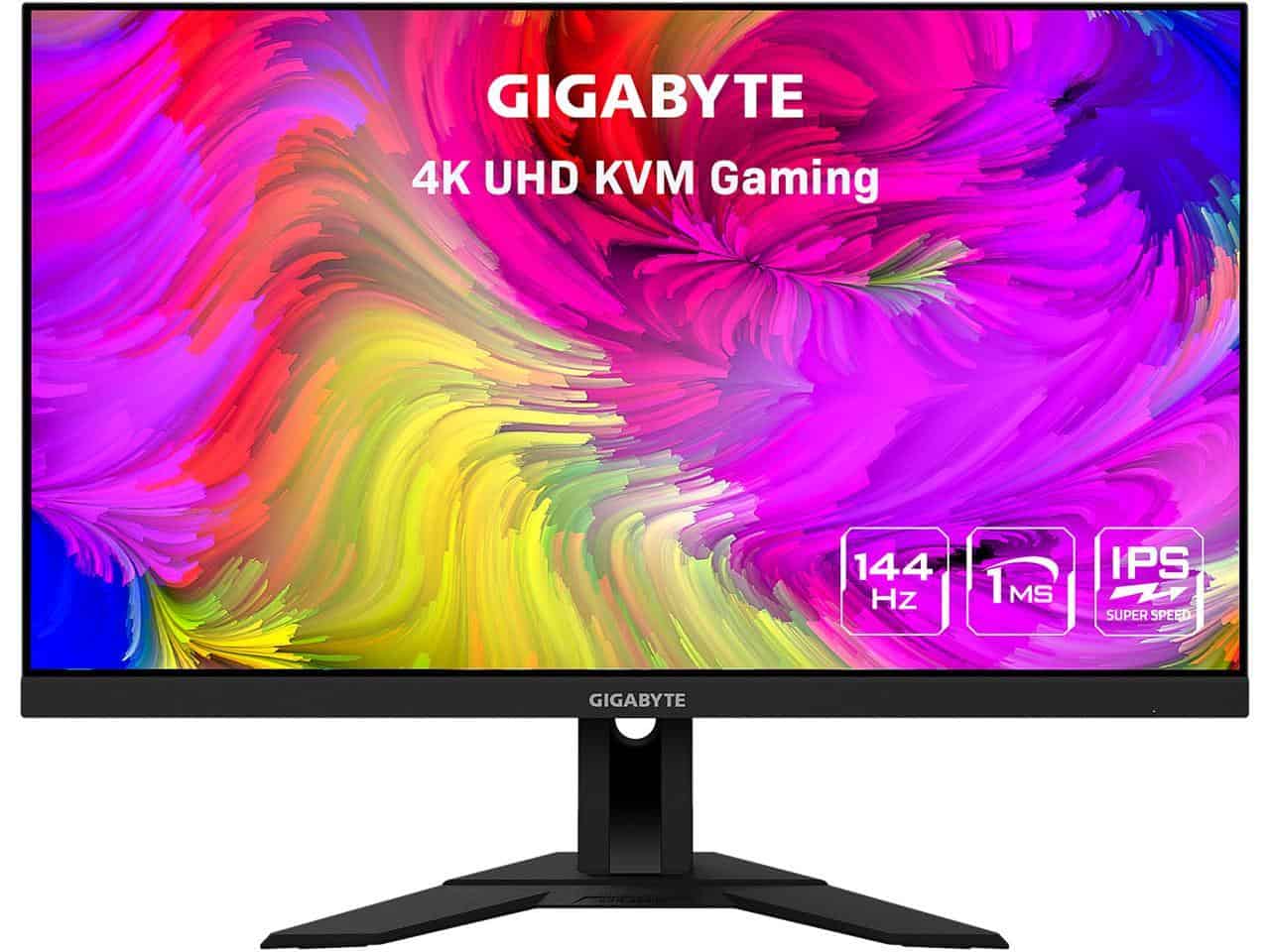 Gigabyte M32U
The mere mention of Cyberpunk 2077 is enough to send shivers down the spine of anyone even remotely interested in the game.
With its rich, futuristic world and incredible graphics, it's a gaming spectacle like no other. And when it comes to fully immersing yourself in the neon-lit world of Night City, having a great gaming monitor is probably the biggest differentiator.
So if you want the best gaming monitor for Cyberpunk 2077, look no further.
READ NOW: Best gaming monitor for Call of Duty
Best monitor for Cyberpunk 2077: LG 27GN950-B
If you're looking for the ultimate gaming experience when playing Cyberpunk 2077, look no further than the LG 27GN950-B. The first thing you'll notice is the 4K resolution. With over 8 million pixels, the level of detail in this monitor is simply breathtaking. From the smallest details of the world of Night City to vibrant neon-lit environments, everything is presented with crystal clarity. But it's not just the resolution that makes this monitor so special. The Nano IPS panel used in the LG 27GN950-B delivers incredibly vivid colors, with a wider color gamut and higher color accuracy than traditional IPS panels. Whether you're admiring the shiny chrome of your cybernetic upgrades or exploring the dark alleys of Night City, you'll see Cyberpunk 2077 in the best way possible.
Of course, visuals are only half the story when it comes to games. The LG 27GN950-B also delivers lightning-fast performance, with a 144Hz refresh rate and a response time of just 1ms. No matter how intense the action, your gameplay will be stutter and lag free. Whether you're dodging and sneaking through the crowded streets of Night City, or engaging in intense firefights with rival gangs, the LG 27GN950-B has you covered. And with its compatibility with G-Sync and FreeSync Premium Pro, say your last words to screen tearing, because with this screen, it'll never come back.
Next best monitor for Cyberpunk 2077: Gigabyte M32U
Gigabyte M32U
Gigabyte M32U is the way to go if you are looking for the best value for money. Despite being priced lower than other monitors of the highest caliber, the Gigabyte M32U offers fantastic value for money, delivering high-quality performance that belies its price. With its 4K resolution, you get an incredibly smooth experience and realistic graphics, without weighing down your savings.
Along with its resolution and refresh rate, the Gigabyte M32U is packed with features that make it great value for money. For starters, its image clarity is perfect for Cyberpunk 2077's eye-catching visuals. You'll be able to see every detail of the world, from the neon buildings to the futuristic technology that makes up the cityscape. With the added bonus of the monitor's overclocked refresh rate of 160Hz, a lag-free image is guaranteed. Moreover, Gigabyte M32U also has a USB 3.2 hub, providing much more comfortable connectivity options.